Jewelry that captures the essence of the modern man.
Meticulously Crafted
Unleash the commanding power and bold masculinity of men's fine jewelry, meticulously crafted to amplify your presence. Explore our exquisite collection of handcrafted pieces designed to exude confidence and accentuate your unique style.
Streamlined Statements
New additions and updated classics.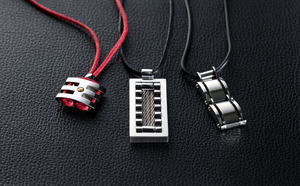 Distinctive Style
Elevate his strength and confidence with these masculine accessories.
Mementos to Mark the Moment
Crafted to commemorate and cherish memories that last a lifetime.
Discover unique bands available in various styles and materials, including gold, titanium, tungsten, and more.